In a time of social distancing, I wanted to digitally connect with you.
Information is changing day by day.  In order to service you better, I have been working to evaluate what do you need from me today?
I have been speaking to all business entities that work together to complete your real estate transactions I.e. real estate colleagues, real estate lawyers, bankers/mortgage reps, appraisals, home inspectors and more. With a better understanding of the current COVID-19 climate and its impact on those critical to this process we are better prepared to guide our clients.
To support those in our health care community and help flatten the curve, I have closed down all my "in person" business.
Please know that you can still reach me via email, phone or text.
The real estate market in Ottawa has been amazingly resilient.  I am confident that it will rebound.
'By definition a temporary shock:' Canadian economy likely set for sharp rebound, despite current panic
-Special clauses will be inserted into my offers allowing for flexibility in case of quarantine.
-All of my RE/MAX offices are now closed to the public
-No open houses until further notice
-Deposit cheques are being received by wire transfer
Buyer & Seller Consultations:
If you are interested in getting started or prepping for when this uncertainly is over, I can conduct regular Buyer and Seller consultations virtually using Google or Facetime video conferencing.  We can discuss your current situation and create an action plan based on the most recent information.
If you are thinking of buying in the next year, I recommend that you keep a current paystub.  Income might be un-stable in the next little while and it may help you in the future when you are ready to buy.
Showings:
Agents are still listing properties and it is possible that the ideal property for you becomes available.  If so, please contact me immediately and we will work together to set up a virtual tour, digital walk through or assess the whether we can arrange a private in person viewing.
Some additional food for thought:
This is a time of financial stress for many people.  People are being asked to stay home and can not work.  You may be able to work from home but have a child running around making it hard.
Please let me know what I can do for you
-Many grocery stores have extended hours between 7am-8am for 65+ people to shop without being as exposed.  Contact your local store to see if this is an option for you or your family.
-If you are worried about making your next mortgage payment, contact your bank.  There are many "skip a payment" options that you might not even know you had.  I also have great mortgage contacts that are there for you.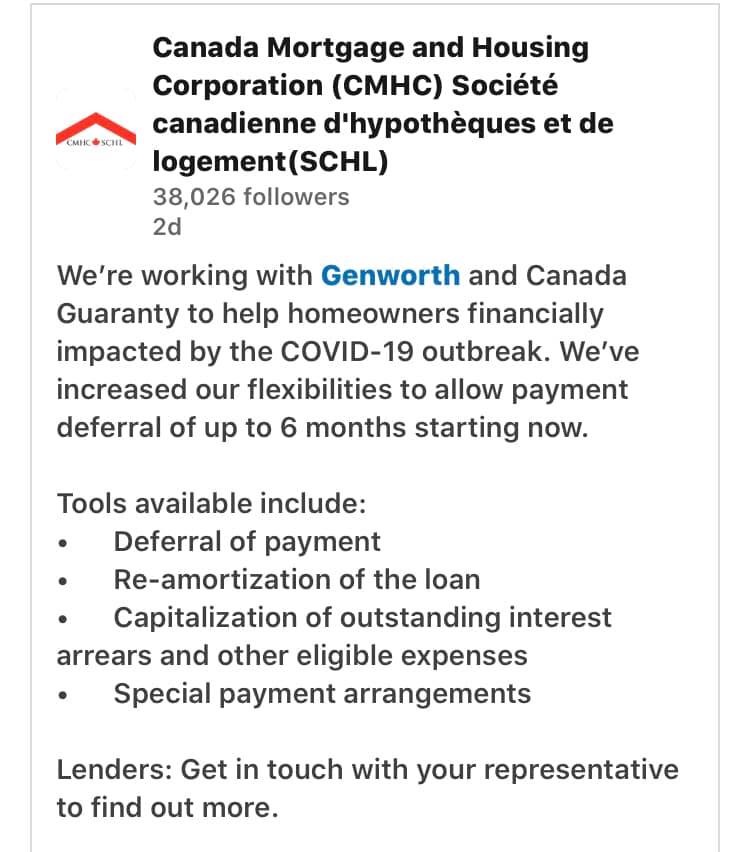 Recommendations:
Enjoy the time at home with loved ones.  Connect digitally with your friends and family.  I was able to have a glass of wines with some good friends the other night over Google hangouts!
Work from home, get active, get outdoors, enjoy music, enjoy family time, enjoy reading, enjoy singing, enjoy laughing….embrace what we have!
Reach out to your community.
I recently was introduced to a Facebook page "Ottawa Angels" that is there as a resource to ask for help.
In the next coming days, weeks or possibly months we will better gage what is happening and what I can do to best support you or clients, friends and family going forward
Please let me know if you have any recommendations to share!
I am thinking of you.
Stay Safe!