2022 ONTARIO Market ReCap and 2023 Predictions
Steve Tabrizi, COO of the RE/MAX Hallmark Group of Companies who will discuss what happened in the Housing Market in Ontario for 2022 and what he believes will happen in 2023.
This is a detailed overview.  It is more than an hour long (less than 2 hours)
Here are some key markers that you can check out:
It starts at the 10minute mark, reviewing trends and the average home prices
 Interest Rates – Approx. 15 minutes in
Ontario's Political/ Tax Policies – Thumbs up or down – Approx 20 minutes in
Can your kids buy a home? – Approx. 30 minutes in
Are we going into recession? – Approx 50 minutes
Unemployment factors – Approx 55 minutes in
Where are we going in 2023?  – Approx 1:05 mark
Ottawa Specific – Approx 1:20 mark
5 Reasons our Housing mark WON'T crash – Approx 1:26 mark
7 Predictions for 2023  – Approx 1:28 mark
December 2022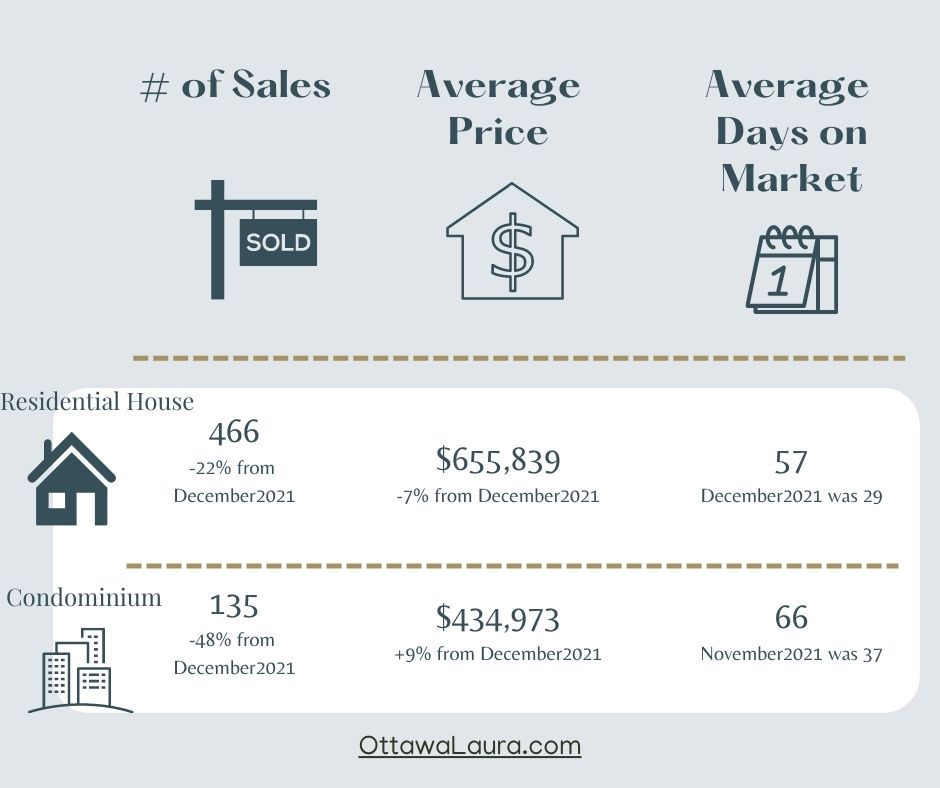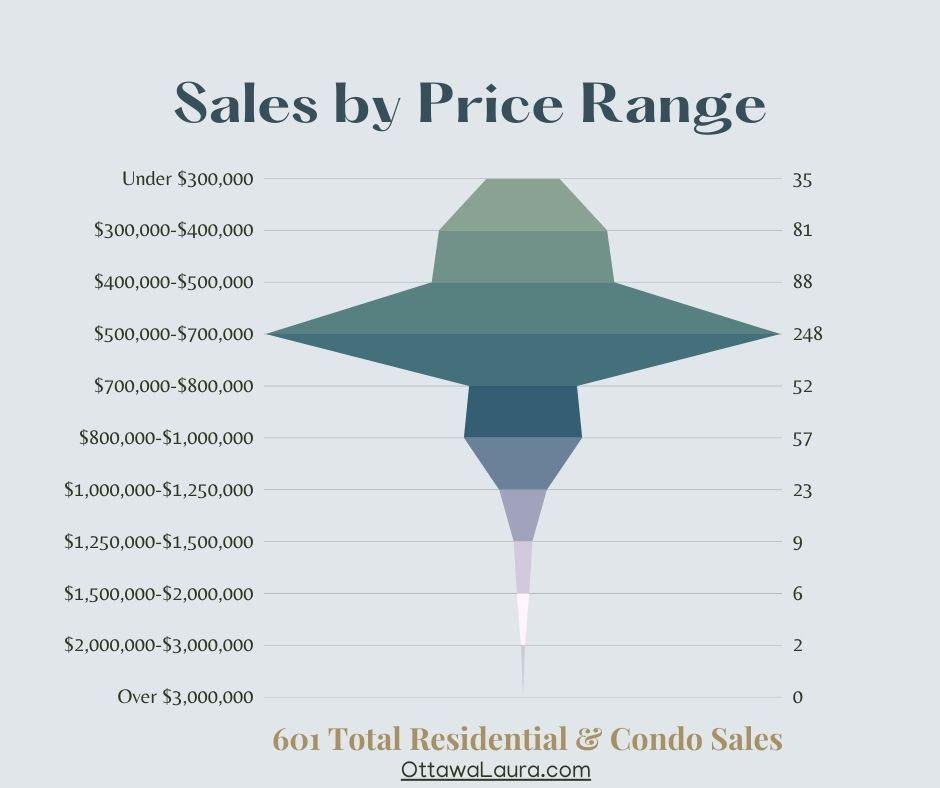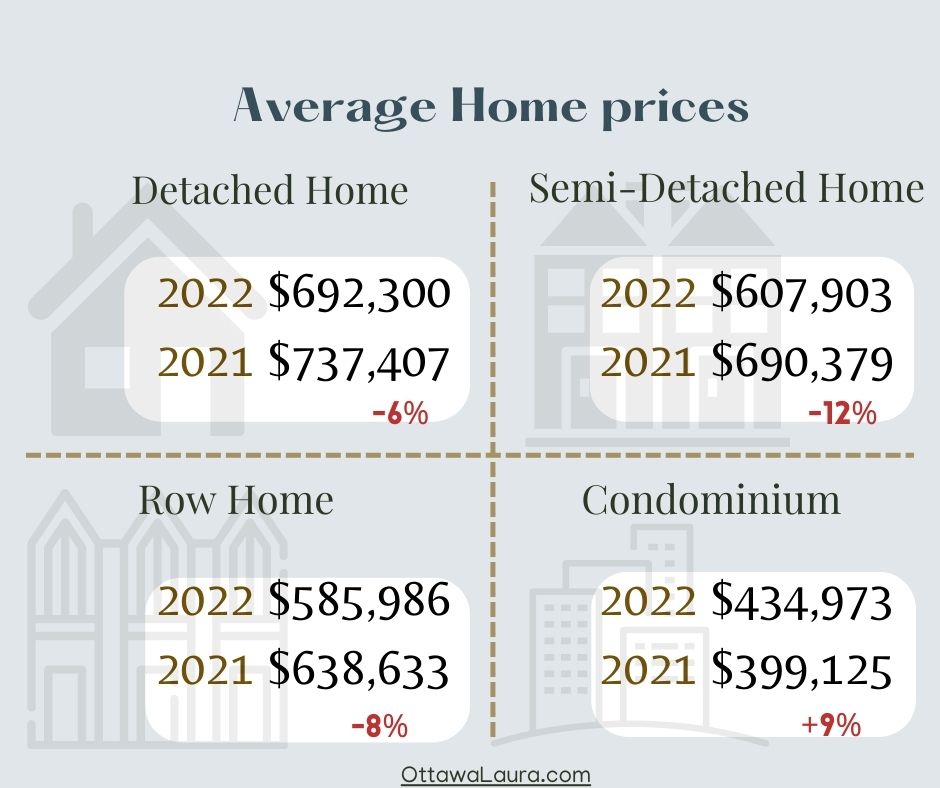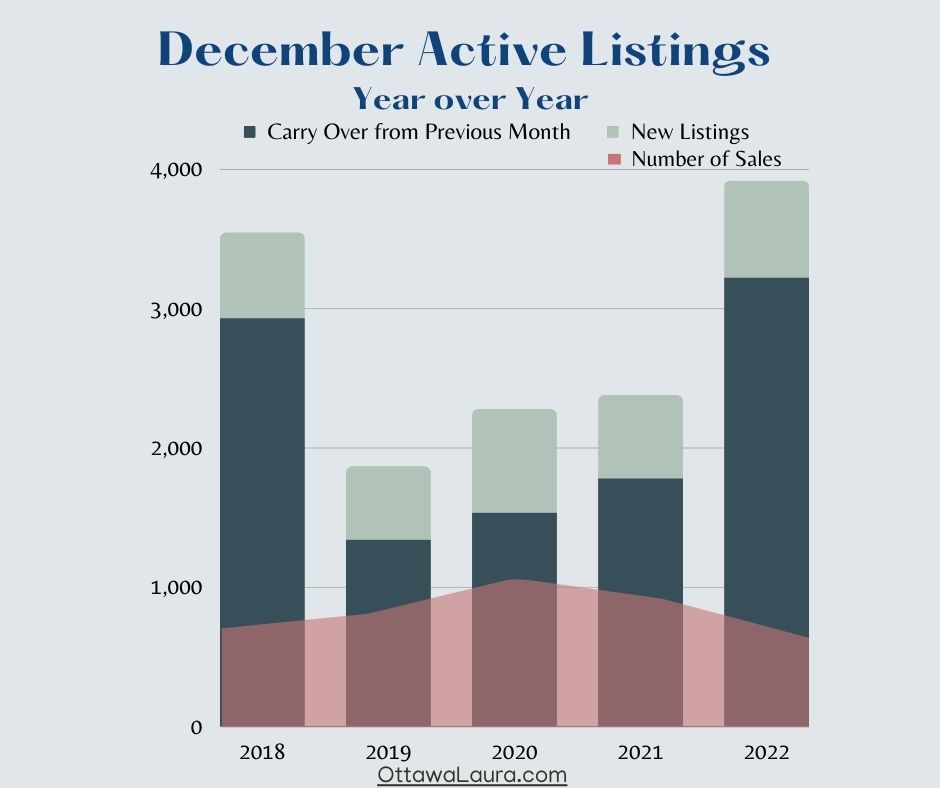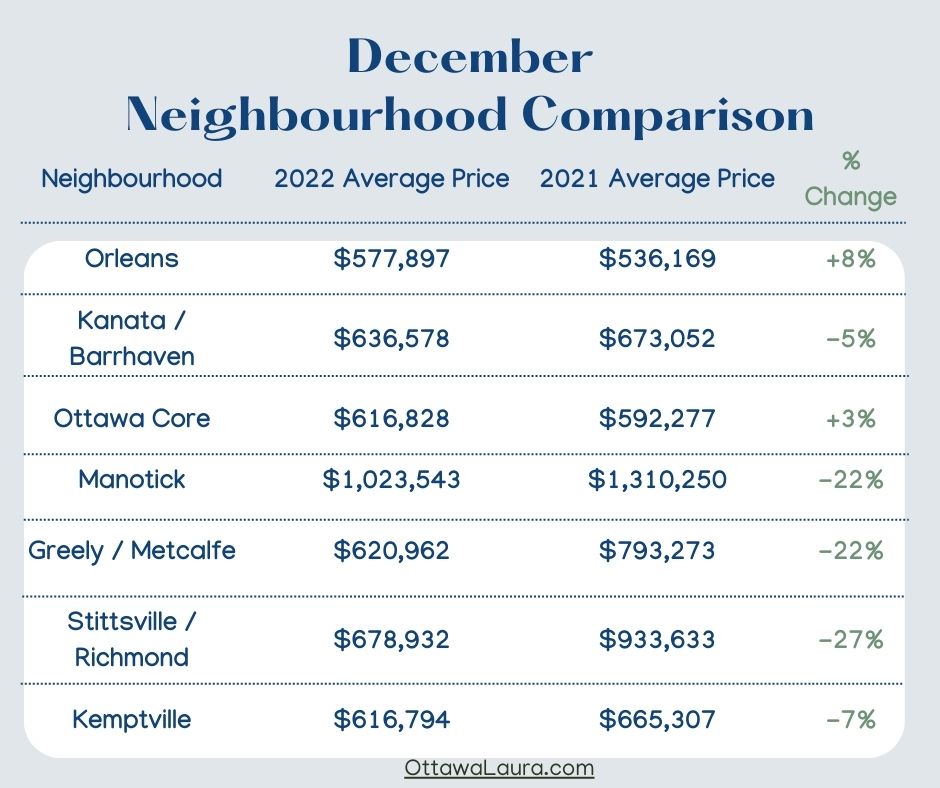 Ottawa 30-second Real estate market update
PRICES:
Residential Prices ⬇️ 7% from last year
Condominium Prices ⬆️9 % from last year
SUPPLY is ⬆️
699 new listings came to market this past month.  We usually see around 662 in December. 
DEMAND is ⬇️
601 properties sold over the last month.  Typically we see 775 in December. 
ABSORPTION RATE (Supply vs Demand)
How quickly are new properties sold and absorbed into the market
January 2022 – 48% absorption rate
February 2022 – 55% absorption rate
March 2022 – 55% absorption rate
April 2022 – 46% absorption rate 
May 2022 – 39% absorption rate 
June 2022 – 28% absorption rate 
July 2022 – 22% absorption rate 
August 2022 – 22 % absorption rate
September 2022 -20% absorption rate
October 2022 – 18% absorption rate
November 2022 – 17% absorption rate
December 2022 – 16% absorption rate
Homes are not getting snapped up as quickly as they were in March 2022.  The ratio between supply and demand has slowed to a more traditional Ottawa pace.
 What do the numbers for December show?
  "As interest rates and inflation both climbed, buyers retreated to the sidelines and began taking a wait and see approach.  However, while it's quieter than the frantic pace we experience in 2021, it is now a  balanced market."  -Ottawa Real Estate Board's 2023 president Ken Dekker.
Balanced.  As expected, the numbers have just shifted into a balanced market.   While there are many different economic factors which could impact our future, it appears as though Ottawa's real estate market is performing similarly to pre-pandemic times.  
Judging by the conversations that I'm having, inventory will be increasing each month as we build toward the spring market.  This is an opportunity for those buyers who were on the sidelines.  Let's get you pre-approved, talk about how the process works, discuss additional expenses to be prepared for, and discuss what criteria you need for your ideal home.
Sellers that want to win will reach out early and create their personal plans for success.  We will discuss price points, trends, what repairs will give you the best return and how to make your home stand out.
Laura Seanor
Ottawa Realtor®
RE/MAX Hallmark® Realty Group🏠
________________
Ottawa 30-second Real estate market update
Do you have questions about what it takes to sell or buy in Ottawa, Canada successfully? Fill in the contact form and let's chat.
April 2021 – Is the market going to crash?